Associates
Our financial representatives have an incredible opportunity to positively impact people's lives - the lives of their clients, their families and those in their communities. They take this responsibility seriously and so do we. We provide them with the training and support they need to ensure their success, but we know it is their productive work ethic, strong relationship skills and professionalism that make them extraordinary.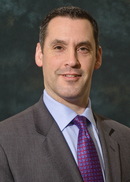 Financial Representative
aaron.stark@nm.com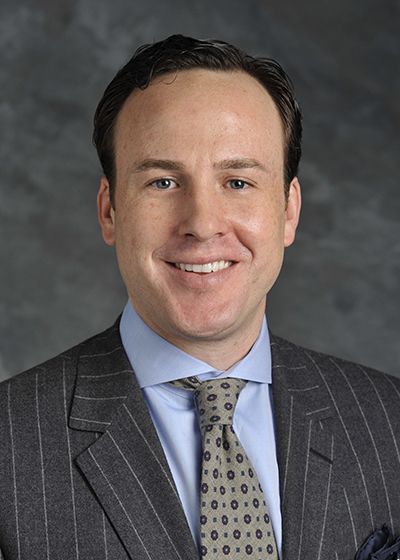 Financial Representative
blake.martin@nm.com
Blake grew up in Fort Worth, Texas and was a state and nationally recognized soccer player. He attended Drury University on a soccer scholarship then moved to Kansas City to play for the University of Missouri – Kansas City where he went to the NCAA tournament. He earned his degree in Psychology and went on to receive a Masters in Business Administration and Finance.  Blake joined Northwestern Mutual in 2007.  His practice focuses on multiple types of businesses across the country.  Blake enjoys  specializing with established and new Dentists and their young dental associates to help them structure and maximize their practices.
He is married to Dr. Courtnee Martin, a Cosmetic and General dentist who is currently expanding her expertise into Pediatric dentistry.  Blake is passionate about being fit and pushes himself physically. He enjoys spending time with family, running, cross training, triathlons, Yoga, and is always looking for the next new athletic conquest.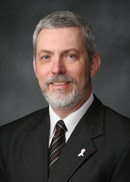 Financial Advisor
calvin.finn@nm.com
My Networks:
Calvin Finn was born and grew up in Hoisington, Kansas. He served in the United States Navy for 4 1/2 years before returning to his hometown. He worked in the oil fields and attended college prior to starting with Northwestern Mutual in January 1986.
He has obtained his Chartered Life Underwriter (CLU®), Chartered Financial Consultant (ChFC® ), and Chartered Advisor for Senior Living (CASL® ) designations from the American College.
His current focus is on selling Northwestern Long Term Care, risk-based products, as well as investment products and services.
In 2007, Calvin was recognized by the Northwestern Mutual Foundation with their "Community Service Award" for his outstanding volunteer leadership and dedication to his favorite charity - Kans for Kids Fighting Cancer Foundation.
He is married to Debbie. They have two sons: Justin and Kegan. Justin is married to Lindsay, and they have 2 children, Kaisia and Lucian.
Calvin enjoys Kansas Jayhawk sports, walking, and spending time with his family.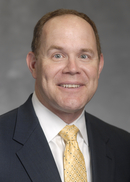 Financial Advisor
douglas.leiker@nm.com
My Networks:
Doug Leiker has been with Northwestern Mutual for over 15 years, coming into the business from a 10 year career at Pepperidge Farm. After researching the company and the career, he decided finance at Northwestern Mutual was the switch for him. Doug graduated from Washburn University with a Bachelors of Business Administration in Marketing Management. He now has his CLU and ChFC specializations, and values the customer above all else. He holds the philosophy that he is not doing a client a favor by serving him, but rather the client is doing a favor by giving him the opportunity to serve. Doug and his wife Nancy have one adult daughter, Jessica.
Wealth Management Advisor
geoff.stalker@nm.com
 Geoff stumbled into the qualified plan market a little over 3 years ago following a departure of the existing retirement plan specialist, which left Geoff with 3 plans to service. Since then he has increased that to 24 plans (as of June 15, 2012).
I saw an opportunity to specialize in an area that no one in our office had expertise in, myself included. I opened up my horizons by allowing every wholesaler to meet and educate me along the way. That, coupled with some tremendous resources at the Home Office, has significantly led to my overall success. From that, I have been able to develop a very unique service model that is participant focused for overall plan success. I want our model to have a very different look and feel than the typical funds, fees and fiduciary focus of the rest of our competitors.
Recently, I was invited to partake in a monthly BRM study group conference call with my NM peer qualified plan experts.  Here we are able to information share at a higher level. They say that intelligence is learning from your own mistakes, but wisdom is learning from the mistakes of others. My goal is to be the best there is in this market.
Geoff has represented Northwestern Mutual for 15 years. He is a consistent MDRT level producer. He serves as the FRA field delegate for the RPS Financial Group and is acting Treasurer for the local NAIFA-Wichita association. He has 3 children and is happily married to his college sweetheart.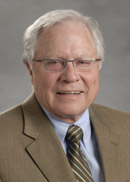 Senior Financial Representative
gene.fisher@nm.com
My Networks:
Gene Fisher has been with Northwestern Mutual since May of 1978. Gene is a graduate of Wichita State University and previously owned a hearing aid company.  After interviewing with various financial planning companies and turning down a promising career in Real Estate, Gene chose Northwestern Mutual because of their culture and performance.   Gene received his CLTC designation and currently specializes in medical group practices. In his practice at Northwestern Mutual, Gene seeks to determine need and recommend the best product and solution in a cost effective way. He and his wife, Carol, have been together over 40 years and have lived with the joy of two children and three grand children.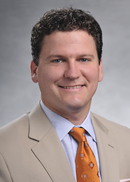 Financial Representative
jared.peters@nm.com
My Networks:
Jared grew up in the Wichita area and graduated from Bishop Carroll High School. He attended Kansas State University and earned his degree in Finance and Business Administration in 2002.
   
He has been a full-time Financial Representative with Northwestern Mutual since 2002.
 
Jared has earned numerous industry, Company and agency awards.  In 2007, he earned the New Representative of the Year Award as the leading producer in the Wichita office.  Jared has been a member of the agency's Leadership Team, mentoring new financial representatives as they begin their career with Northwestern Mutual.
 
He is married to Kesha and they have three children, Jackson, Bella and Ayden.
Jared enjoys playing basketball, spending time with family, coaching kids sports teams and traveling.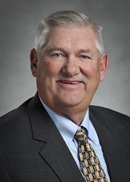 Financial Representative
ronald.paul@nm.com
Ron is a life time resident in the Wichita area. He is a member of the National Association of Insurance and Financial Advisors, the Kansas Association of Insurance and Financial Advisors, as well as both the Wichita and Mulvane Chambers of Commerce. Ron lives with his wife, Diane, and they have 3 grown children, Derek, Erin and Jared.  He enjoys golf, family events with his children and grandchildren and supporting Mulvane community events.  Ron's new office building in Mulvane, KS was completed in October, 2014.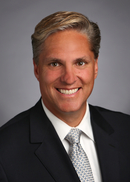 Wealth Management Advisor
sean.miller@nm.com
My Networks:
Sean started his career with Northwestern Mutual immediately after graduating from Wichita State University in 1994. Throughout his career he has had a strong desire to help individuals and families become financially secure. This desire was instilled in him as a child from his father who taught him the importance of saving and investing. Now,Sean wishes to use this knowledge to help others.
Since the beginning of his career he has obtained his Chartered Life Underwriter (CLU® ), Chartered Financial Consultant (ChFC® ), and CERTIFIED FINANCIAL PLANNERTM(CFP® ) certification, and most recently the Certified Long Term Care (CLTC) designations. These designations have expanded his knowledge and the abilities of his business.
In 2009, Sean was appointed Managing Director of the RPS Financial Group, Inc. Wichita office. In this role, he developed young, successful advisors and helped them lead intentional lifestyles.
In 2014, Sean moved to a Field Director position which allows him to focus on building his personal practice on a full time basis as well as helping support the growth of our agency.  It's the best of both worlds for Sean.   2015 and beyond will be tremendous!
In his free time he enjoys spending time with his family, skiing, coaching soccer and baseball, and volunteering at church.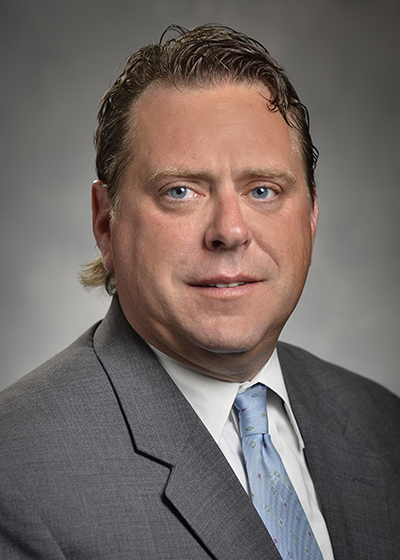 Financial Representative
sean.digiovanni@nm.com
My Networks:
Sean DiGiovanni was introduced to the Northwestern Mutual family by Sean Miller in August of 2012 after a mutual friend (and NWM client) forged the connection. Sean attended Rockhurst High School in Kansas City, MO followed by UMKC. Sean then served four years in the United States Navy.
Now, as a Financial Representative of Northwestern Mutual and a Registered Representative of Northwestern Mutual Investment Services, Sean aims to inspire his community towards financial security one person, one family, one business at a time. Sean's own family includes his wife of 16 years, Gretchen, current Director of Development at Heartspring in Wichita, and three triplet thirteen year old boys, one of whom is living with autism. The couple is heavily involved in Autism Advocacy and community awareness in the area of developmental disabilities. One of Sean's focuses in his practice is working with families with special needs children.
Financial Representative
terry.gerber@nm.com
 Terry grew up in Conway Springs, KS, the 4th of 14 ugkigk;lk glkhgalhgjep'Terry grew up in Conway Springs, KS, the 4th of 14 kids (8 boys and 6 girls).
He graduated from St. Mary of the Plains College, Dodge City KS Class of '75 with a Business Administration Degree. He worked his way through college doing monthly books and income taxes for businesses at a local accounting firm in Dodge City.
In 1976 Terry went to work for Northwestern Mutual in Wichita. Terry is now one of the veteran representatives in the Wichita District Network Office.   He focuses his business in the areas of Life, Disability Income, Long Term Care and Retirement plans. Terry has earned his CLU®, ChFC®, CLTC and CASL designations.
Terry and Mary Jane have been married for 35 years. They have 3 children and are proud grandparents. Terry enjoys golf, playing cards, gardening and being a Grandpa (driving up and down I-35 to Independence, Missouri).
Financial Representative
tim.kaiser@nm.com
Tim Kaiser has been a Financial Representative since January of 1980. He came to Northwestern Mutual first as a client, and then, seeking a career in sales, began building his business practice with Northwestern Mutual. Tim earned a degree in Wood Technology from Pittsburg State University. In September, 1993, Tim received his LUTCF designation.   Tim's business continues to grow by building solid long-term relationships with his clients. Tim and his wife, Janet,  are proud parents of three grown children.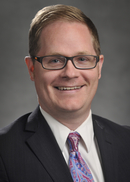 Financial Advisor
tim.rogers@nm.com
Tim Rogers began his career as a Financial Advisor with Northwestern Mutual in March of 2012. Tim appreciates the opportunity to engage in a career centered in helping others, and enjoys contributing to the reputable strength of Northwestern Mutual. With a Bachelors of Arts in Field Studies from Wichita State University, Tim was originally  recruited into the career by then managing director Sean Miller. He has since gained specializations in CLTC and Advisory Accounts, and enjoys working with people to reach their potentials personally and financially . Tim has a passion for theatre, music, art and literature, and when not contributing to the artistic community of Wichita, Tim volunteers on the board of the Center for Health and Wellness, volunteer officiates weddings, and participates in Junior Achievement. Tim's fiancée Ashley, son Jude, and soon-to-be step daughter, Madison are his strength and support.