Management Team
Our business is about relationships, and we have a strong management team in place that understands this. They are committed to furthering the development of our financial representatives through training and guidance, so the representatives can establish enduring and solid relationships with their clients.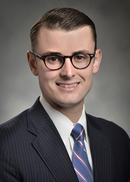 Managing Director
Office 316-265-8139
My Networks:
Alex grew up in Kent, England before moving to the United States in 2007 to study Finance and Economics at Oklahoma City University. He was invited to join OCU's National Championship winning golf team after having reached the Final Qualifying Stages of The OPEN Championship the year before.  Though no longer competing, Alex continues to remain an avid golf fan and now enjoys playing with clients and friends.
As a full time college student, Alex started his Northwestern Mutual career in July, 2009.  Upon graduation from OCU in December, 2011, Alex and wife, Krista, moved to Tulsa, Oklahoma to continue building his personal practice on a full time basis.  He specializes in working with successful physicians, dentists, attorneys and business owners.  His greatest professional successes can be measured by the impact he has had and continues to have on his clients' lives and financial future.
Throughout his career, Alex has strived to set the standard for excellence.  As Northwestern Mutual's #1 College Financial Representative for 2 consecutive years, Alex also earned recognition as Top 10, Lives Leader, Power of 10, Target 20 and Impact 40 award winner.  Alex's full time career awards include Pacesetter 1st 40 and 2nd 60, Gold, Silver & Bronze-Top 50, Achievement Award and 100 Lives Club and Life Impact every year.  Alex continues to add to his Best Year Ever achievement each year.  
Alex's passion for continuing education and professional development has lead him to seek additional industry credentials and leadership responsibilities.  Alex holds his FINRA Series 6, 63 registrations and his Series 26 FINRA Supervisory license. 
In June, 2015 Alex was appointed as Managing Director of the Northwestern Mutual - Wichita office in Wichita, KS.  Alex, Krista and daughter, Victoria, now call Wichita home.  He and Krista are excited to share their time and talents to see the Wichita office grow under Alex's leadership. 
Alex enjoys spending as much time as possible with family, running, watching & playing golf and reading.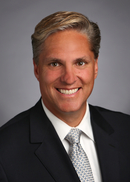 Field Director
Office 316-265-8139
My Networks:
As a former Managing Director of the Wichita District Network Office,  Sean received multiple awards such as the Outstanding Achievement in Recruiting and Sales Award OARS (2011) and the Growth Award (2010-2012). Both recognize Managing Directors that run their management and personal practice in an outstanding manner.  His office's College Unit ranked #9 in the Company in 2012 as well.
His position as Field Director as of November, 2014 allows him to run his personal practice full time while continuing to promote agency growth by helping to identify, develop and train new Financial Representatives as they join our office team.  It's the best of both worlds for Sean and he's very excited to see his practice continuing to flourish.